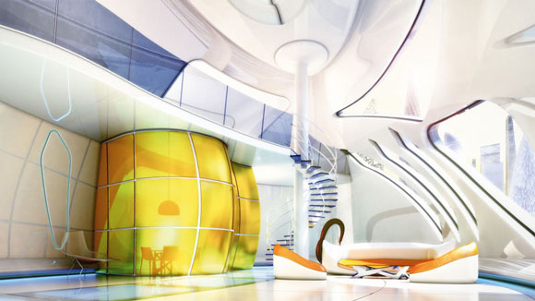 There are few software packages in any field, let alone computer graphics, that offer a feature set as deep as 3ds Max's.
Regardless of how long you've been using Autodesk's animation, modelling and rendering suite, there's always some new trick or technique you can pick up and integrate into your workflow. For this set of expert tips, we've asked four artists within the disciplines of architecture, animation and games development to offer their top tips for getting the most out of the software.
The experts: Gustavo Capote, art director and studio manager for Neoscape's UK studio. Joe Gunn, senior freelance 3D artist. Ken Turner, who has worked in games and TV for 15 years. Neil Roberts, professional illustrator and lecturer with 12 years experience in the games industry. Read on for 9 of our best 3ds Max tips.
01. Clone and Align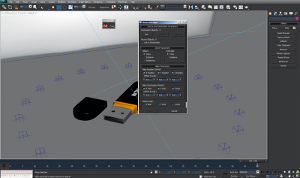 Clone and Align enables you to clone a master object to a selection of objects. It's something of a hidden gem within 3ds Max.
If you right-click on the main toolbar and choose the Extras menu, you'll find two buttons, one of which has a small arrow in its bottom-right corner.
Click and hold the small arrow to access the Clone and Align tool. You can also parent those objects and control how they get aligned.
02. Keep light volumes small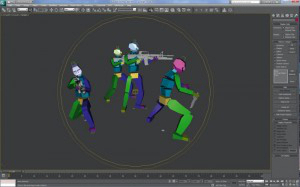 To speed up rendering, don't use Omni lights with Shadows unless you must. 3ds Max treats them as six Spotlights, so your renders are six times slower as a result. Instead, use Spotlights or Direct lights whenever possible.
Watch your animation from the light's point of view and tweak the Light Cone to the bare minimum, while ensuring your subject never strays out of the light. (See the example above.)
To set up the light volume using the light's point of view, right-click the view name in the top-left of a viewport, then click Lights and choose your light from the list.
03. Isolate selection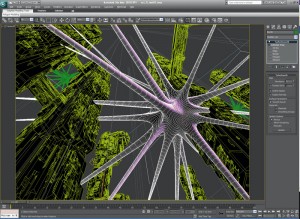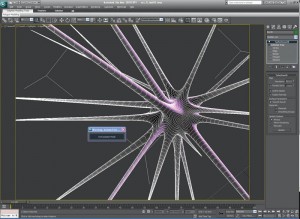 To focus on single areas in complicated scenes, right-click on the object you wish to isolate, then select Isolate Selection.
The selected object or objects selected stay visible, while the rest of the scene is hidden. The dialog box stays open and available, so you can quickly unhide the whole scene.
This function makes it easy to navigate around complex scenes with minimal fuss.
04. Freezing elements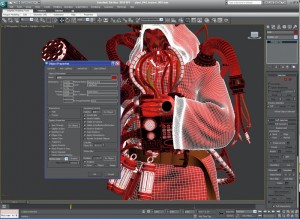 With large scenes, it often helps to freeze certain elements, backgrounds or complete models. When you freeze them, they go a default grey, which may speed up the screen rate, but can distort your view of the scene as a whole.
Instead, try leaving frozen objects visible in their current state, which means you always get to view everything in context.
Objects, materials and lighting all remain visible and they're still frozen. You can apply this by right-clicking the object, selecting Object Properties and unticking Show Frozen in Gray under Display Properties.
05. Symmetry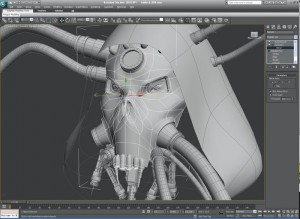 Use symmetry to speed up the modelling process, before adding asymmetry to make the model design look more realistic.
By keeping the Stack simple with a Symmetry Modifier on the top, you can quickly and easily model complex volumes.
From characters and buildings to spaceships and environments, symmetry allows you to quickly model complicated shapes. The key is being able to add asymmetry on top, whether it's by using Deformers, further polygon editing or by texturing.
Asymmetry gives a more immediate illusion of reality.
06. Think pose to pose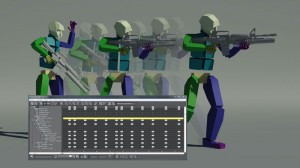 Keep your keyframes lined up until you have almost finished and are just fine tuning. If your keyframes are tidy, it's easier to see the significant extreme points of your animation.
If you imagine a bouncing ball, the extreme points will be the highest point it's in the air and the impact on the ground.
When you're blocking out character animation, work through the extreme poses, keying all the bones at each point in time, even if they don't move.
As you add poses between your initial set, look for the point when the body is about to change speed.
Develop the confidence to work with just the base animation layer. Add a layer to make adjustments across multiple keyframes, then collapse it and forget it.
Don't use layers as a security blanket. If doubt gnaws into your next idea, save your work with a new version number and keep on going. It's much clearer to see what the keys are doing with just one layer.
07. Check paths using display trajectories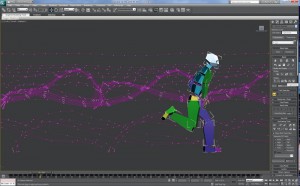 Biped has a Show Paths button that's useful for a quick check – but it works only on the currently selected object.
To keep a trajectory visible while you work, attach a Dummy to it via Command Panel > Create tab > Helpers > Dummy.
Select the Dummy then enable Trajectory in the Display tab > Display Properties rollout. The path is now visible while you work, even if you deselect it.
08. Keep playback real-time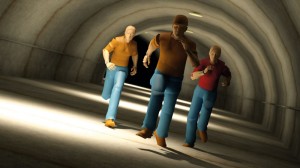 Do what you can to keep your frame rate high, including deleting unnecessary background geometry and replacing high-poly meshes with low-poly proxy meshes.
Lots of bones in a Skin Modifier slow things down. If your character rig is complex, make a simpler puppet rig to animate with.
In making a puppet rig, you're removing the expensive skin and rig while trying to preserve the look of the character, to ensure that contact with the body surface is at the right distance.
Biped enables you to change the shape of any of its bones simply by adding an Edit Mesh modifier.
This allows you to slice up your character mesh into body parts and use it to replace each bone in your Biped skeleton.
To do this, select your Biped bone, then go to the Modify panel and add an Edit mesh Modifier. In the Edit Geometry rollout, click Attach to add your new body part. You can then delete the old Biped mesh.
Other things you can do when things get slow are: close the Material Editor; switch to Smooth Shaded mode; don't display any textures; and turn off Wireframe and Show Edges.
09. Hair and Fur tips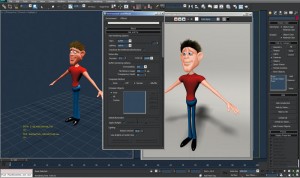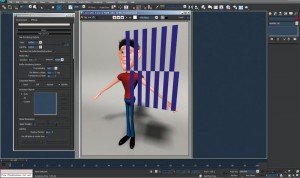 Here are a few tips and tricks on using Hair and Fur.
Open the Environment and Effects window and choose the Effects tab.
Select Hair and Fur then, in the Hair and Fur rollout, deselect Use all lights at render time: the option can cause 3ds Max to crash as it attempts to use all the lights for your hair objects, including lights it does not support.
Enable Light Hair only for lights you want to use for hair objects. You do this by selecting a light then clicking Add hair properties; in the Modify panel find the Hair Light attr rollout.
It makes for a clean way to control hair at render time.
Pay attention to the Composite Methods in the Effects tab. Depending on how you want to output your hair, you'll need to know these different.